The 5 Most Appetizing Street Foods In Cebu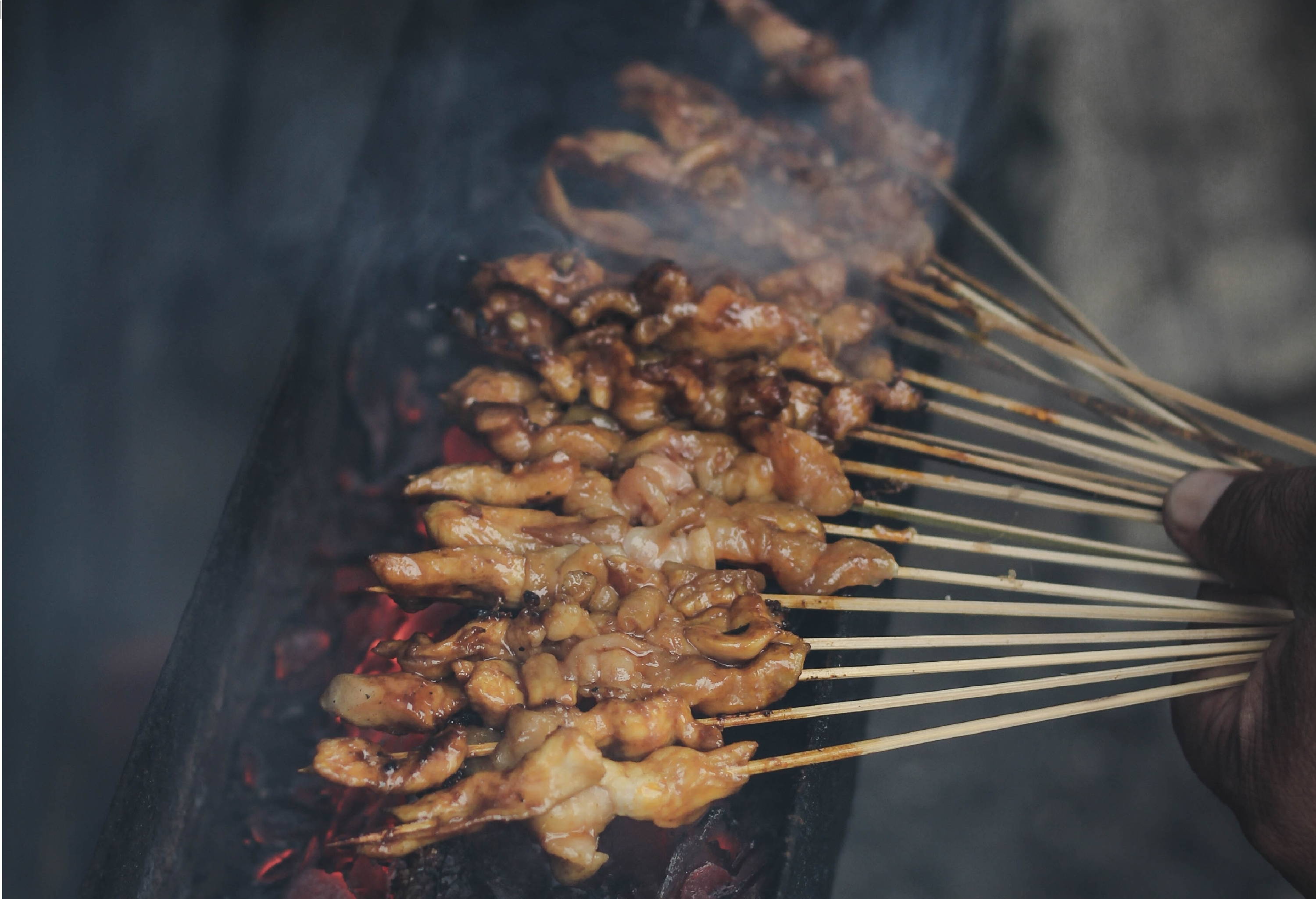 Cebu, fittingly labeled as the Philippines's Queen City of the South, is truly a booming tourist destination bursting with culinary delights in every corner. From Chinese inspired dishes to native traditional Cebuano dishes, metro Cebu is home to an eclectic collection of stalls and street vendors offering a delicious array of dishes that guarantee to please your gusto. Whether you are in the mood for something spicy, sweet or exotic, Cebu has a street food to delight your taste buds and quench your gastronomic urges.
Looking for a way to enjoy an unforgettable gastronomic experience in Cebu? Then, skip the metro's fancy restaurants, and gormandize on these cheap yet delectable mouthful goodies.

Tuslob Buwa is, without a doubt, one of the hottest food crazes to ever hit this buzzing metro. As a matter of fact, it is so popular that even Cebu's wealthy socialites and professionals have gone loco over this culinary treat. Not bad for an exotic street food, right? While this local delicacy has been in Cebu's culinary scene since the early 2000s, it has been experiencing an impressive resurgence lately, thanks to the advent of the newer tuslob buwa centers, such as Tuslob Buwa Republik, Papart's, and Azul.
So, what exactly is tuslob buwa? In Visayan dialect, tuslob buwa literally means "dipping in bubbles". But, don't let the name fool you, as you won't be dipping your food in a basin full of soap bubbles. In this exotic dish, you will be dipping a piece of puso(hanging rice) in a bubbly dip made up of shrimp paste, pig brain, onions, fish sauce, oil and an assortment of flavorings. What's really nice about this exotic treat is that you can share and enjoy it with a bunch of friends.
An elegant floral one-piece perfect for a romantic night while you walk in the sand or while you listen to the wave of the sea.

No list of the best street foods in Cebu is complete without the inclusion of siomai (particularly the one in Barangay Tisa, Cebu City). A sumptuous traditional Chinese dish, siomai has made its way into the bustling streets of Cebu, and has become one of the most affordable and accessible mouthwatering dishes you can find in the metro. Often accompanied with rice or puso, this street is best enjoyed with a dip containing chili pepper and calamansi (calamondin).

Steamed rice is another Chinese dish that has been popularized as a street food by Braddex and other vendors in Tisa, which is in my opinion the street food epicenter in Cebu.

At first glance, you may think that lansiao is just an ordinary sumptuous soup dish braised from a slow cooker. But, try to mention it in front of a ton of Cebuanos, and they will give you a quirk smirk or a giggle. Rumored as an aphrodisiac, this exotic Filipino dish is made up of out-of-the-ordinary ingredients, such as the testicles as well as the reproductive organ of a male cow, bull, ram or horse.
When sampling this exotic dish, make sure to pair it with a plate full of mais, a roughly ground corn that serves as a healthier alternative to rice.
→ Explore these apparels while munching Lansiao the sumptuous dish!

Ginabot has been a mainstay in Cebu's street food scene, for as long as I can remember. Salty, crispy and tasty, ginabot, or also referred as chicharon bulaklak, is basically an exotic dish consisted of deep fried swine intestines, and served with a spicy and flavorful dipping sauce of red chili, onions and vinegar.
Other notable street foods in Cebu:
Bakasi – A sea eel dish also bruited as a love drug.
Puto maya with Skiwati – A serving of sticky rice coupled with a cup of local hot chocolate.
Kwek Kwek – A deep-fried batter-covered hard-boiled egg.
Ngohiong – A Cebuano version of spring roll.
Balut- A famous exotic midnight snack in the metro.
Barbecue
Sweet treats

Aside from 7-11's slurpees and cheap ice creams, Cebu also offers a glut of luscious cold street delights like, Ice candy, Calamansi juice, Buko juice, Gulaman juice, Halo-halo and Sorbetes (Filipino ice cream)
→ Indulge and savor Cebu's delicacies with this best-selling collection!
Eager to sample these enticing Cebuano street food staples? Plan a trip to Cebu now with Trekeffect, and indulge in an unforgettable gastronomic adventure.
Share Your Travel Experiences With Us
We want to hear from you! What are your thoughts on the article? What did you find most interesting and do you have any of your own experiences you can you share with us to make this article even better? Let us know in the comments!
---
Back to Travel