50 Incredibly Awesome Things To Do Before You Die
Want to make the most of your time on our vast and beautiful world? Then, fill your days with life and color by crossing off every entry and activity on our list of incredibly fun things to do before you die.  Trust me, these are epic experiences full of pleasant moments that you'll rush to tell your family and friends.
1. Go lavender picking In Provence, France

Book a trip to Provence, France and be swept away into bliss by the impossibly gorgeous lavenders fields that stretch out to the horizon.
2. Get lost for words at the Grand Canyon

No other natural wonder in America inspires more awe than the iconic Grand Canyon.
3. Swim with a bunch of whale sharks

Swimming with these surprisingly gentle behemoths is not just a worthy entry on your list of things to do before you die, but it's also among the world's most powerful wilderness experiences.
4. Swing on the Edge of the World in Ecuador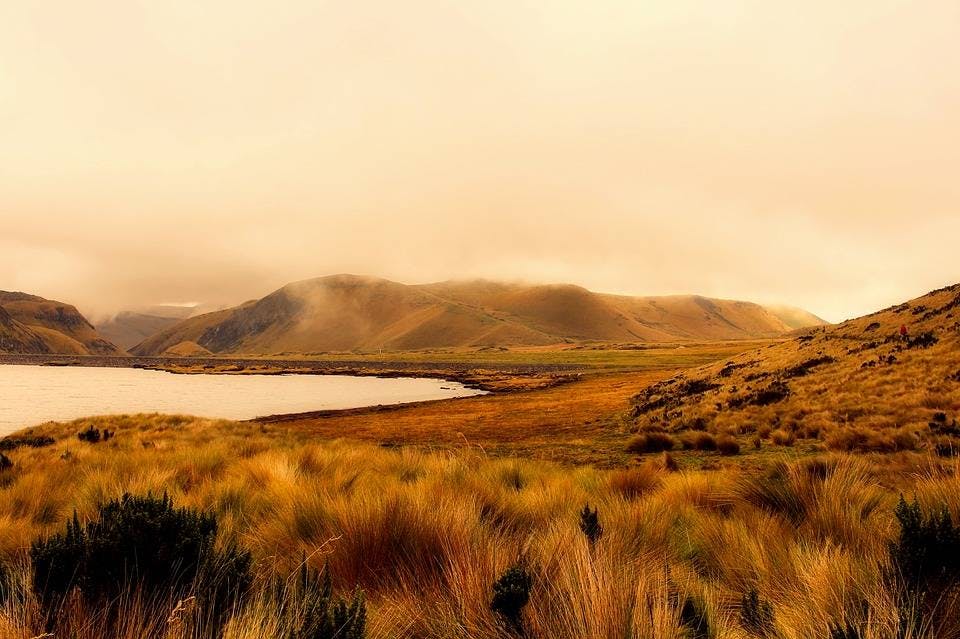 If you thought riding a swing is for children, think again. Yes folks, swings can also be a mind-blowing and heart-pumping experience, even for seasoned travelers and adventurists. Don't believe me? Why not head to Casa Del Arbol, Ecuador, and take a crack at one of the world's wildest swings?
5. Climb one of the world's Seven Summits

Climbing mountains may not be for the faint-hearted, but a lot of people all over the world rank standing on top of a summit as one of the must-try things to do before you die.
6. Go to a music festival

Tick off an entry on your summer bucket list by going on a kaleidoscopic and dynamic music festival. Watch your favorite bands play, soak in the energetic atmosphere, see dazzling fashions as well as experience life's micro-culture in a large field with a seemingly endless sea of people.
7. Swim in Jellyfish Lake in Palau

Jellyfish Lake in Palau is home to millions of harmless and stingless jellyfish. For the first couple of minutes, you might find it frightening to be surrounded by a cluster of jellyfish. But, once your panic dissipates, you'll find it as one of your all-time favorite things to do before you die.
8. Camp under the stars

Experience the world's wonder, with just a canvas that separates you from Mother Nature. Not only is it extremely relaxing, but it puts everything backing into perspective as well, especially when your life gets too clouded by all the complexities and trappings of the modern world.
9. Set foot on all seven continents

Once you've reach every continent, you can wholeheartedly and confidently call yourself a certified world traveler.
10. Travel across India by train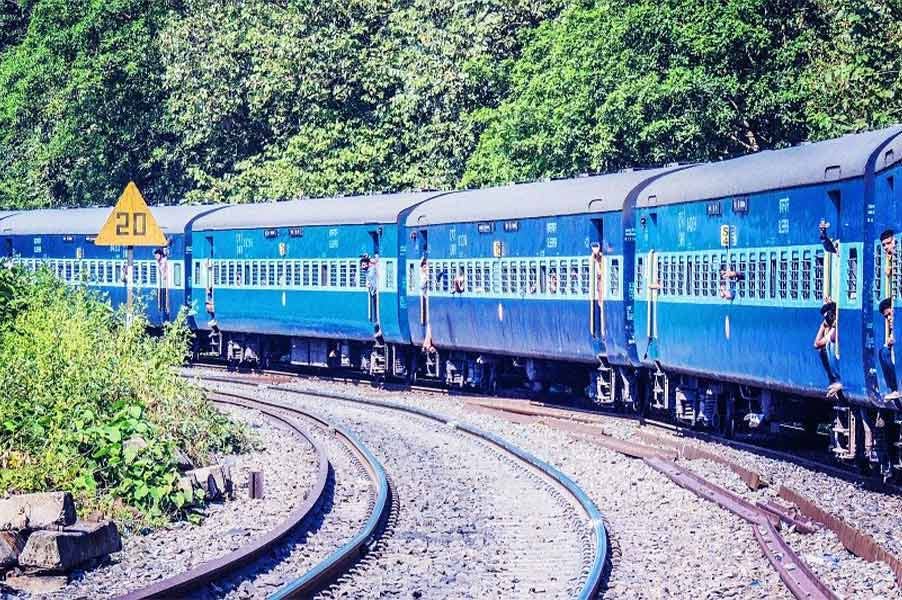 With its thorough rail network, traveling by train is indeed the ultimate way to see one of the most diverse and colorful countries on the face of the earth.
11. Traverse the awe-inspiring Salar de Uyuni in Bolovia

The immaculate and stunning white expanse of the world-famous Salar de Uyuni is by far the most extraordinary attraction in Bolivia. One of the best and most surreal things to do before you die, a visit to Salar de Uyuni lets you see the world's largest salt lake, which is capped by a hard and thick salt crust that's easily capable of supporting the weight of any car. For me, it's best seen after heavy rainfall, when it beautifully transforms into a gigantic mirror that reflects the sky and the surrounding snow-capped peaks.
12. Scuba dive The Great Barrier Reef

A plunge into the Great Barrier Reef is, as far I'm concerned, truly a must for underwater connoisseurs. Often labeled as one of the natural wonders of the world, it is the world's largest coral reef and most extraordinary aquatic environment. If you consider yourself a bona fide dive enthusiast, then this aquatic adventure should be a shoo-in on your list of things to do before you die.
13. Live like a local for over a month
The experience you'll get from immersing into a place like local will give you way more insight into another way of life than a couple of years of hopping from one backpacker hub to the next.
14. Learn another language
It may be a time-consuming and weighty proposition, but there are dozens of resources online to help ease and speed up the process. What's more, it's amazingly rewarding as well as give you an excuse to travel.
15. Go to a major sporting event

Going to a major sporting event is absolutely one of the must-try things to do before you die, even if you're not a big-time sports fan. Offering a zesty and one-of-a-kind experience, a major sporting event can put you on a state of euphoria, thanks to the electric atmosphere of its enthusiastic sports crowd. Plus, it gives you a chance to meet tons of people and dive into other international cultures.
16. Experience Oktoberfest in Munich
The meeting of over a thousand drinking singers and beer lovers is one of Europe's biggest parties, and totally a worthy entry to your list of things to do before you die.
17. Visit each capital city in Europe

Speaking of Europe, the lovely continent is a mash-up of diverse cultures, and full of striking architecture.
18. See the Northern Lights

Deemed as one of travel's most timeless charms, the Northern Lights or also called Aurora Borealis will have you swooning with joy, offering a memorable experience that's both humbling and exciting.
19. Skydiving

Why not? It's the thrill of a lifetime, and certainly one of the most exciting things to do before you die.
20. Visit the grave site or birthplace of cultural icon
Whether it's Levi Strauss, Che Gueara or the guy who invented widgets, try to visit the birthplace or grave of any person you think is important.
21. Travel across a country using only its public transportation
See a whole country the way most of its local do – from the window of a ferry, train or bus.
22. Teach English in a foreign land
Not only is it a great way to fund your trips, but it can also give you a rewarding and enriching experience.
23. Marvel at the Pyramids of Egypt

For history lovers, one of the can't-miss things to do before you die is to get a taste of ancient Egypt by marveling at its breathtaking and impressive pyramids.
24. Bathe in Ganges River

There's no better way to experience India's spiritual heart than a dip at the most county's most sacred river.
25. Visit Machu Picchu

Very few sites across the world can rival the grandeur of Peru's archaeological and architectural wonder.
26. Visit Angkor Wat
With its timeless beauty and intricate carvings, it's easy to why many travelers have inscribed Angkor Wat on top of their list of things to do before you die.
27. Eat exotic food

From the crunchy fried bugs in Southeast Asia to Italy's maggot cheese, there are plenty of strange dishes worldwide that are worth a try.
28. Sample gelato in Rome

Not fond of weird culinary treats? Tickle your taste buds with finest gelatos on the planet in Rome!
29. Jump off a cliff

It may not be as thrilling as skydiving, but it still can be pretty scary and exciting.
30. Visit Taj Mahal

There's no flat or dull angle of the Taj Mahal – the world's most beautiful building.
31. Go on a road trip

Whether you're heading to Ohio or Yellowstone, going on a road trip is one of the coolest and most memorable things to do before you die, as a traveler.
32. Climb the famous Table Top Mountain in South Africa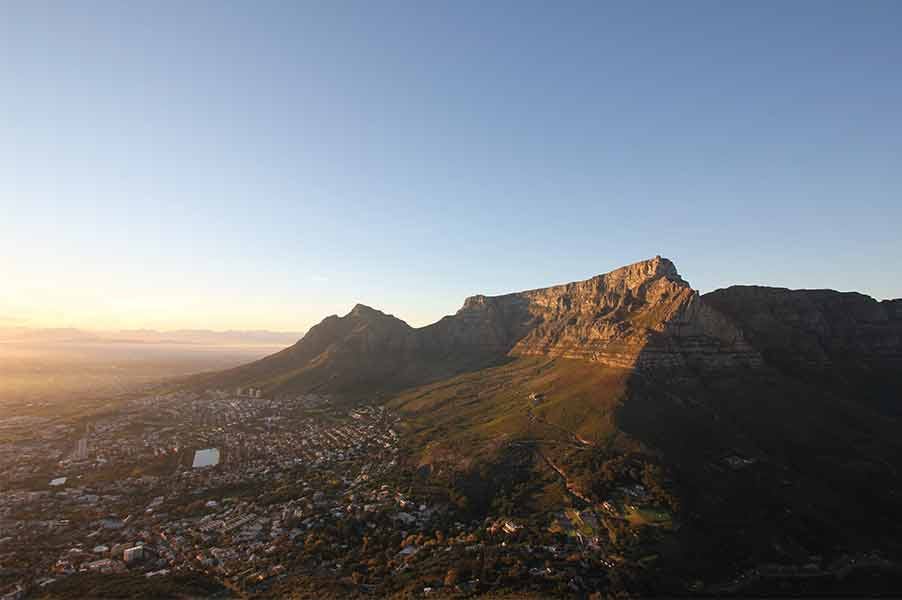 If the skies are pretty clear on your first day in Cape Town, then drop everything and go straight to Table Mountain. It's a powerful icon and an ecological marvel for the whole African continent. Furthermore, the views from the top are simply unmissable and spectacular.
33. Experience the Great Wall of China

The Great Wall of China, contrary to popular belief, is not visible from outer space. What a bummer! Still, it's an imperial and splendid man-made marvel that should be on every traveler's bucket list.
34. Experience Japan's cherry blossom

Be mesmerized by the eye-catching floral waves of cherry blossoms in Japan, during springtime.
35. Wildlife spotting in the Galapagos

Get an up close of some of the planet's most amazing animals by visiting the supremely protected eco-paradise known as the Galapagos.
36. Get blown away by Petra, Jordan

With its fabulous ruins and breathtaking grandeur, it's no wonder Petra was recognized by UNESCO as World Heritage site in 1985, making it one of the top things to do before you die, for travel junkies.
37. Take a spiritual journey in Jerusalem

Even if you're not really religious, a trip to Jerusalem still rightfully deserves a spot on your list of things to do before you die. After all, it is one of the oldest cities in the world as well as the cradle of many religions and cultures, flaunting an array of ancient architecture and historic museums.
38. Watch the Olympics in person

Think it's not a nice entry to your list of things to do before you die? Say what you want to say about the growing commercialism of the Olympics, but you can't deny the fact that it is the biggest and most prestigious sporting event in the world.
39. Explore Cappadocia, Turkey

Cappadocia – an expanse of tunnel-riddled, cave-pocked and undulating rock at the heart of Turkey – is a landscape like no other. For me, it's one of the rare spots that can draw quality and superb snaps even from inexperienced photographers, with a lovely rocky palette that shifts wondrously from terracotta through honey and pink to dazzling white.
40. Ride a Gondola in Venice, Italy

Gliding through the serene Venetian waters, while being serenaded by a gondolier, against a magnificent backdrop of Baroque buildings is an experience you won't forget, making it one of the top things to do before you die.
41. Float in the Dead Sea

Don't forget to bring a book, as you float around this one-of-a-kind salt lake.
42. Explore Myanmar

Although Myanmar isn't as popular as its neighbors Thailand and Vietnam, it surely has a plethora of amazing sights and attractions to offer to people who've been infected by the travel bug.
43. Visit all 50 States

Explore your own backyard, and see all the charms and wonders of Uncle Sam by visiting all its 50 amazing states. Think it's not possible? Believe us, there have been plenty of brave souls who have conquered this feat with flying colors.
44. Go to the top of the Eiffel Tower

Get splendid view of Paris from the highest point of one of the most renowned landmarks in the world – the Eiffel Tower.
45. Make a wish in Rome
Throw a coin or two, and make a wish in the well-known Trevi Fountain in Rome, Italy. And who knows? All your dreams and wishes might come true later on.
46. Wander around Kyoto

Take a walk down memory lane, and experience the old world charm of Japan by wandering around Kyoto. Afterwards, pay a visit to the ethereal and remarkable Sagano Bamboo Forest.
47. Visit Stonehenge

Shrouded in mystery and drenched in beauty, this UNESCO World Heritage site will leave you speechless and in awe with its collection of towering structures from the Bronze and Neolithic Ages.
48. Watch the alluring Sunset in Satorini, Greece

Watching the beautiful sunset over the pastel-colored houses of Santorini is a worthwhile escape and one of the most fantastic things to do before you die.
49. Cage dive in shark-infested waters

Want to try something really crazy and terrifying? I suggest that you take a cage diving adventure with the Great White Sharks in South Africa.
50. Travel alone
Traveling alone is an empowering, liberating, life-changing and exciting adventure that can do wonders to your life. Not only will it change your perspective in life, but it can also take your confidence up a notch. Moreover, it will teach you a handful of valuable life lessons and key skills that will come in handy in your everyday life. And, did I mention that it's free from drama?
Share Your Travel Experiences With Us
We want to hear from you! What are your thoughts on the article? What did you find most interesting and do you have any of your own experiences you can you share with us to make this article even better? Let us know in the comments!
Most Popular Ecruvé Articles